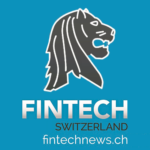 Meet the 8 Shortlisted Fintechs for the UK-Led Global Fintech Sandbox, GFIN.
Last year, the UK's Financial Conduct Authority (FCA) expressed intentions about launching a global sandbox, and just a few months later, announced a collaboration with regulators around the world to create that sandbox for innovative fintech firms to interact with regulators. Fintechs across the globe face key issue at a point in their growth: scaling. Or specifically, expanding into other jurisdictions with vastly differing laws and ensuring compliance.
The programme, christened the Global Financial Innovation Network (GFIN), aims to mitigate those issues, and saw the participation of 17 regulators.
Since the announcement, 44 unique applications came to GFIN's network of regulators. Each regulator apparently had at least one hopeful to consider against their unique screening criteria.